As an agency, we switched out wagon to HubSpot back in 2014, after working with other platforms like Marketo because we could clearly see that HubSpot was building ultra user-friendly software with the right options and features for the people who are actually going to use it, such as digital marketing managers and content creators. It was the right move for us as an agency, as we also knew most of our clients would not have developers on hand to support marketing as much as they may be needed, and we also didn't want to commit developers to marketing functions that we could execute on using tools that made marketers capable of development. (page builders in Wordpress, easy-to-use email editors, etc)
Once we got serious about building custom sites and landing pages for HubSpot at scale, we knew we needed to be able to do it faster and cheaper, to leave more of our clients' budgets for actionable campaign work, and enable more of our team to build what they needed for each campaign or client.
That's why we built a visual page builder, that is now Belch.io.
Here's how it works for HubSpot marketers:
A front-end, real-time editor for HubSpot pages
It's much easier to build a page for HubSpot when you can see the design of the page as you're building it. This front-end building experience gives you immediate feedback on how the page looks and removes the need to constantly Preview the page in another tab in your browser as you make minor tweaks to the build.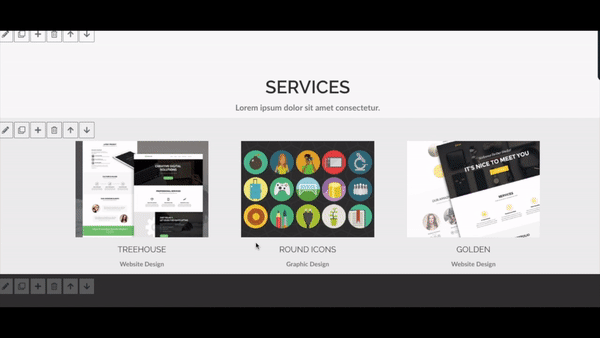 No need to know how to write HUBL code or CSS
The Belch builder was designed to give non-developers the ability to create custom page layouts and style them to any brand guidelines without the need to know how to code or use the HubSpot Design Manager. Instead of writing CSS, or feeling limited by the styling options presented in templates bought on the marketplace, we've created a simple-to-use UI that gives you as many options as the HubSpot API would allow for, so you can spend more time creating great content and less time in development.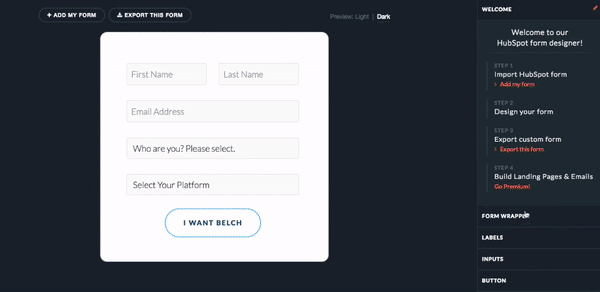 Anything you build with Belch can be edited in HubSpot too.
Unlike other external builders, like Unbounce or LeadPages, we publish your pages right into your existing HubSpot portal, adding the necessary HUBL code to your page which makes it fully functional within HubSpot. This means if you decide to stop using Belch, you still have everything you've built still available inside of your HubSpot portal…. Forever.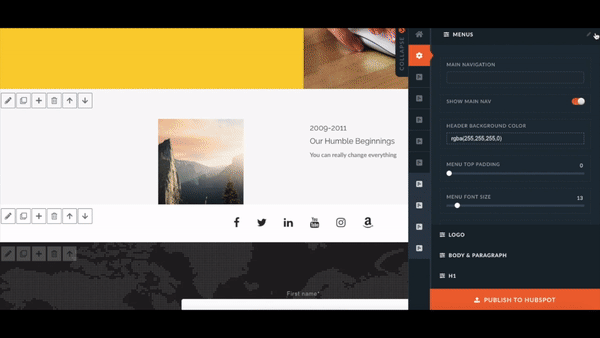 Customizing Google font styles for desktop, tablet and mobile in a responsive preview.
The Belch builder is responsive out of the box. As you shrink the browser window while building, you will see how the page you're building will look on 3 different screen sizes and can specifically set your font sizes based on each.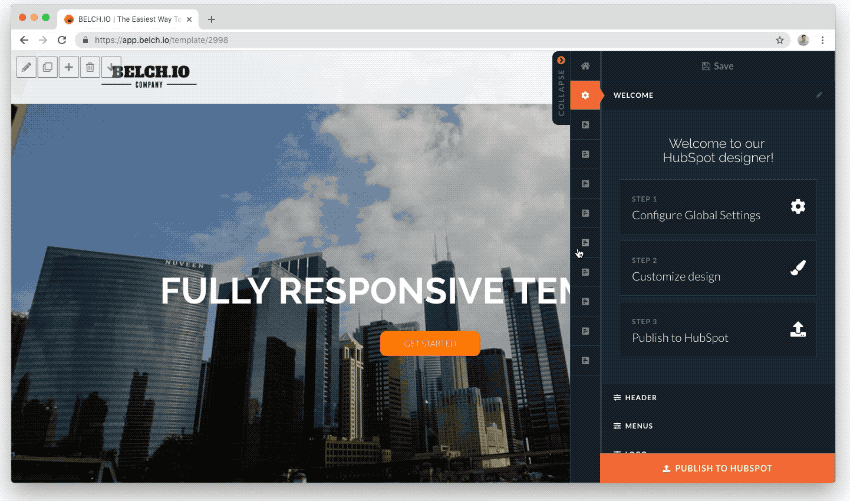 Belch-built pages allow you to include existing custom and global HubSpot modules within HubSpot
Belch-built pages include a flexible column element between each row of content, so that you can attach or include any existing HubSpot module to a page you've built. This means when you have existing global modules for a website header and footer in your portal, you can build the body content for a new page with Belch and then easily attach the right header and footer in Hubspot with a couple of clicks of the mouse. This means Belch can immediately begin contributing to further development of an existing HubSpot CMS website, without the need to rebuild the entire website.